General Dentistry in McCandless, Pittsburgh, PA
When it comes to your health, particularly your oral health, it's important to find a dentist that truly understands you and your unique needs. Since you have to see a general dentist at least every six months for checkups and exams, it's crucial that you find a dentist that you trust who also makes you feel comfortable and at ease. This is the care that Dr. Gary Carmassi has been providing his patients here in the Pittsburgh, PA, area for more than 30 years. Looking for a general dentist? We're always welcoming new patients!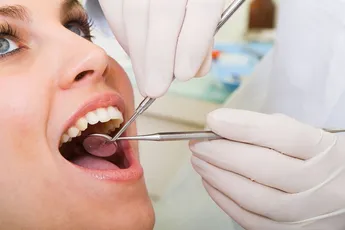 General Dentistry = Preventive Dentistry
Here are our McCandless, Pittsburgh, PA, practice, Dr. Carmassi and his team focus on ways to prevent dental problems from happening in the first place by providing comprehensive checkups, cleanings, and more. Keeping up with those regular six-month checkups is one of the greatest ways for our patients to consistently assess their oral health and catch issues before they become serious. By coming in just twice a year for these simple, non-invasive, and painless checkups and cleanings you could prevent decay, gum disease, and other issues, ultimately saving you time and money.


We Also Treat Dental Problems
Don't get us wrong. While we are focused on prevention, we also offer a full range of dental services including restorative dentistry, orthodontic treatment, and endodontics (aka gum disease therapy). We understand that sometimes dental issues still arise, and our team is here to provide you with everything from root canal therapy and gum disease treatment to tooth-colored fillings and other dental restorations. We pride ourselves on offering the very latest technology and dental techniques, ensuring that patients get the restorative dentistry they deserve with beautiful dental restorations that are incredibly durable and lifelike and are made from the highest-quality materials.


Dental Care You Can Trust
Many of our patients have been coming to us for decades, and when you step into our office, you'll see why. Our entire staff is friendly, outgoing, and ready to make your next dental visit a positive one. We understand that choosing the dentist that best fits your needs and goals isn't always easy, but we are honored that you have chosen us to be your dentist, and we will work hard to make sure you get the care you deserve every time you walk through our doors.
If you are interested in scheduling your next dental cleaning with Dr. Carmassi,
call our McCandless, Pittsburgh, PA, general dentistry practice at (412) 367-4515 today!